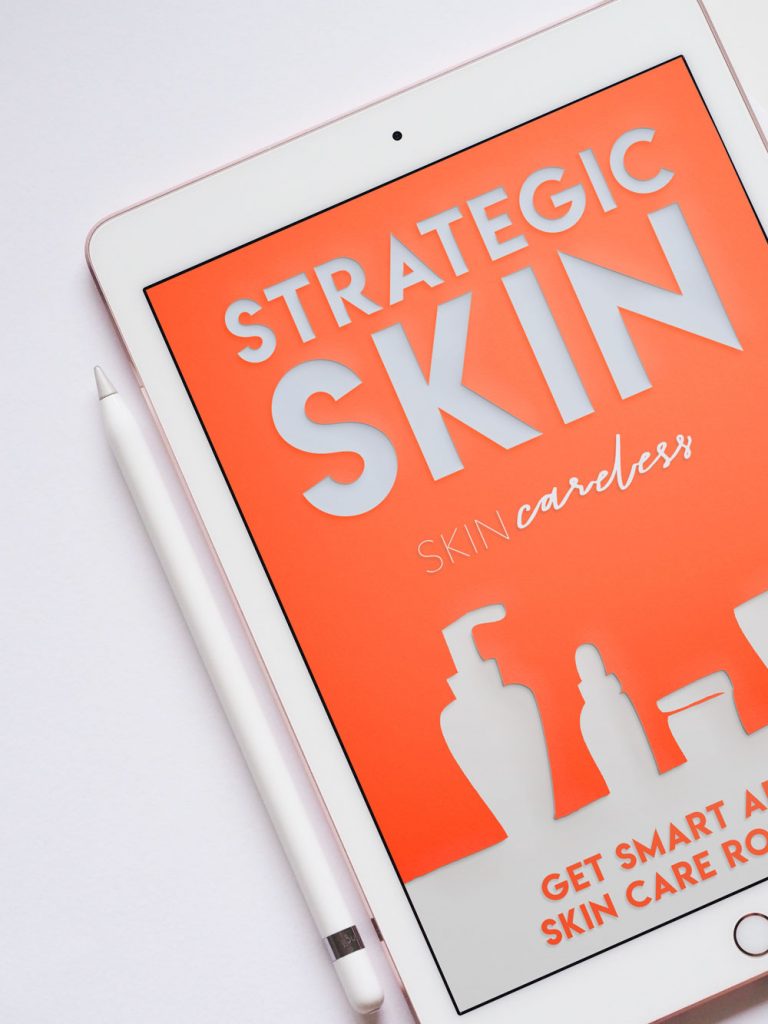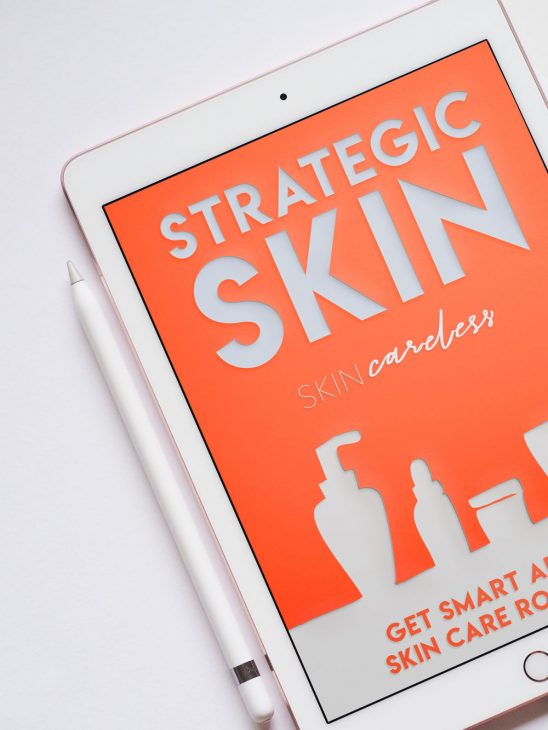 A complete beginner skin care program.
Do you have a skin care routine?
a good skin care routine?
Most people would have to say no.
Right now, you're probably making these mistakes:
Creating a skin care routine can be one of the most daunting and overwhelming things you'll do in your quest to become a fully-fledged and functional adult.
I know because
I've been there
. For over 10 years I've been struggling, stressing, reading, absorbing, debunking, and working on my skin through trial and error, until I finally nailed down exactly what I needed to know and what I didn't.
I figured out what
actually
makes skin tick, and thus what a really
really
good routine looks like. And turns out, it's actually shockingly easy.
My Strategic Skin transformation
What if skin care could be easy?
I did all the research for you, so it can be!
Imaging waking up every day feeling confident your routine is working for you. Knowing it's doing what's needed to get your skin to where you want it to be. A set of steps that's only what you need and nothing overwhelming. You won't have to think too hard or ever wonder whether it's doing any good.
It's not too good to be true. I'll strip away the bullshit and just give you the tools to build your own flexible routine that works for you – works for your lifestyle, works for your budget, but most importantly just works.

Introducing the Strategic Skin Program.
This 10,000 word skin care bible provides core strategies and digestible, logical explanations of all the essential concepts you need to know about skin, as well as a plethora of interactive pages to draw out your own personalised skin care plan.
The program covers every topic under the sun, including: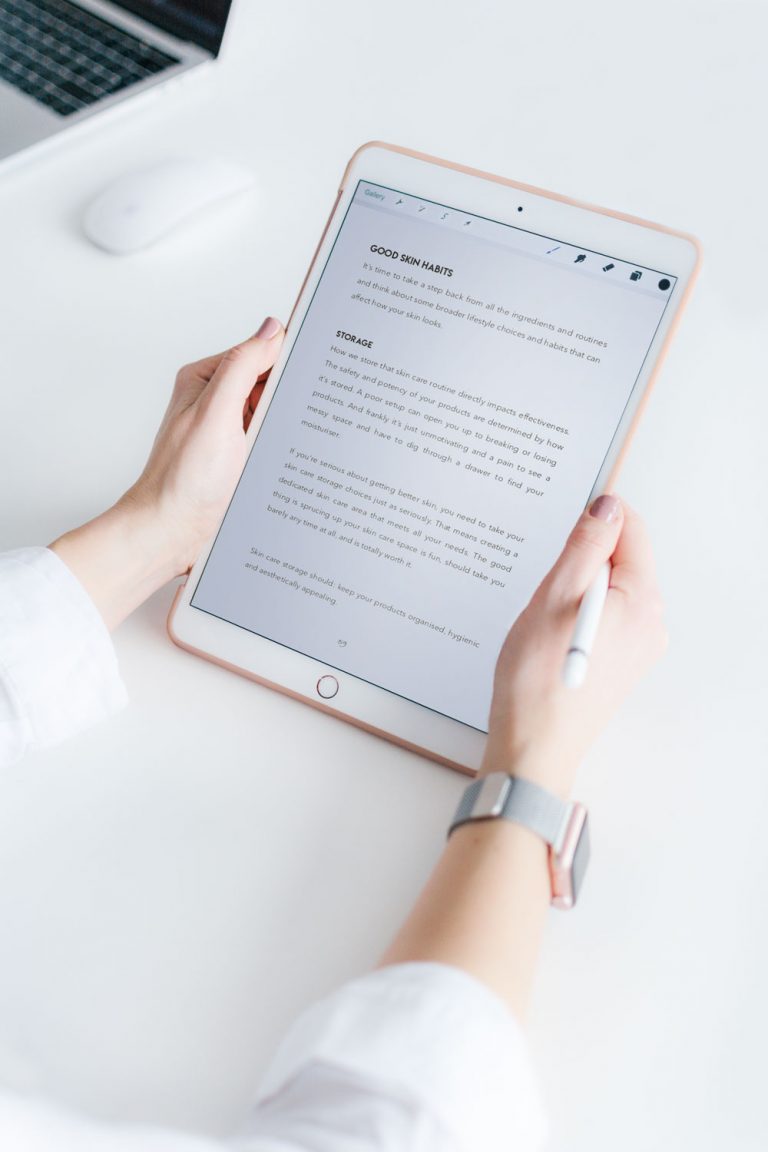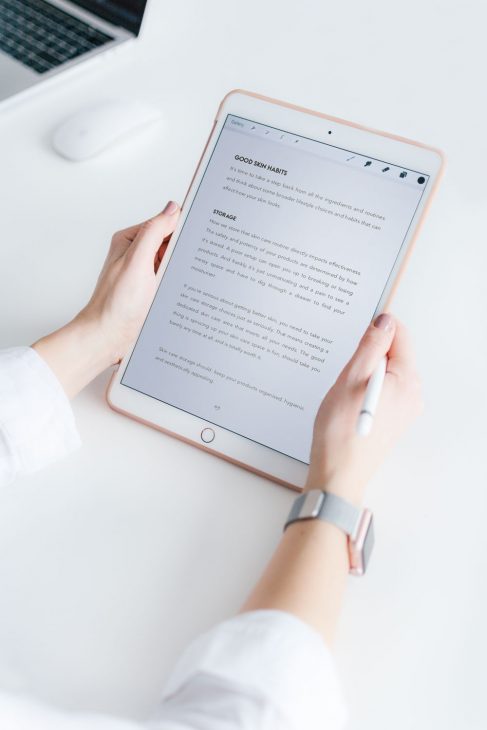 Best of all, the whole program is just $15
for 80 pages of condensed skin care knowledge, gorgeous worksheets
and practical exercises to kickstart your skin journey.
Here's a sneak peek so you can get an idea of what's inside: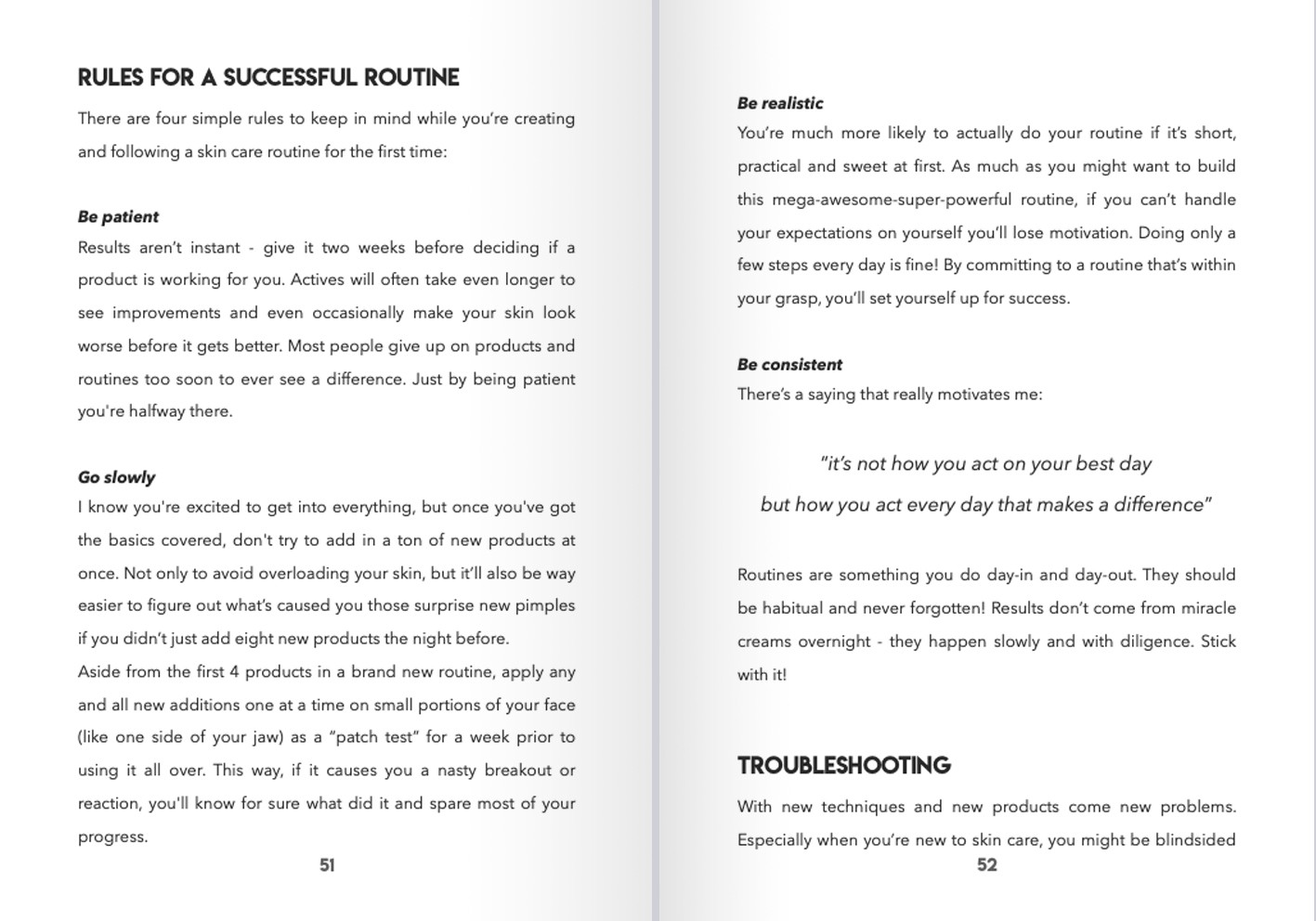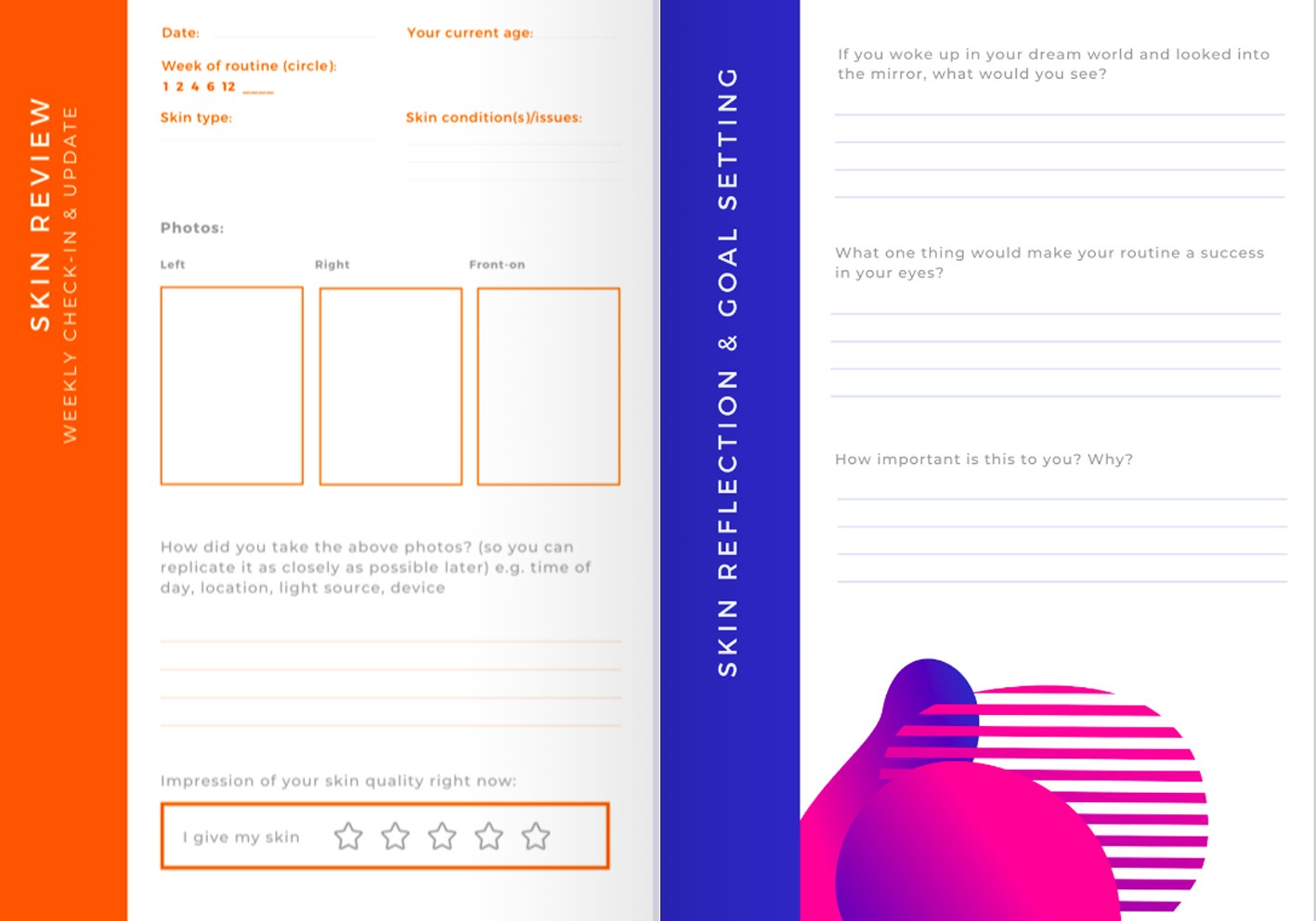 What are you waiting for? Let's start the program.
This purchase is a one-time high-quality PDF file download. That means there is no physical copy of the book. This method saves the planet (yay!) and allows me to deliver your guide instantly. You'll need a smartphone, tablet, or computer to enjoy the content. It also means that returns are not possible.