(Alternate title: Serums & skin care & shade ranges, oh my!)
I was walking around my local shopping centre last week when I rounded a corner only to suddenly see a new The Ordinary store. Guys, I'm not kidding when I say I was PUMPED. I've been using the ordinary for over 6 months now, starting with their 100% Squalane Oil and then moving onto the 1% Retinol in Squalane (see that review here). This time I chose two new products to try, Alpha Lipoic Acid 5% (and see that review here) and this Colours Serum Foundation.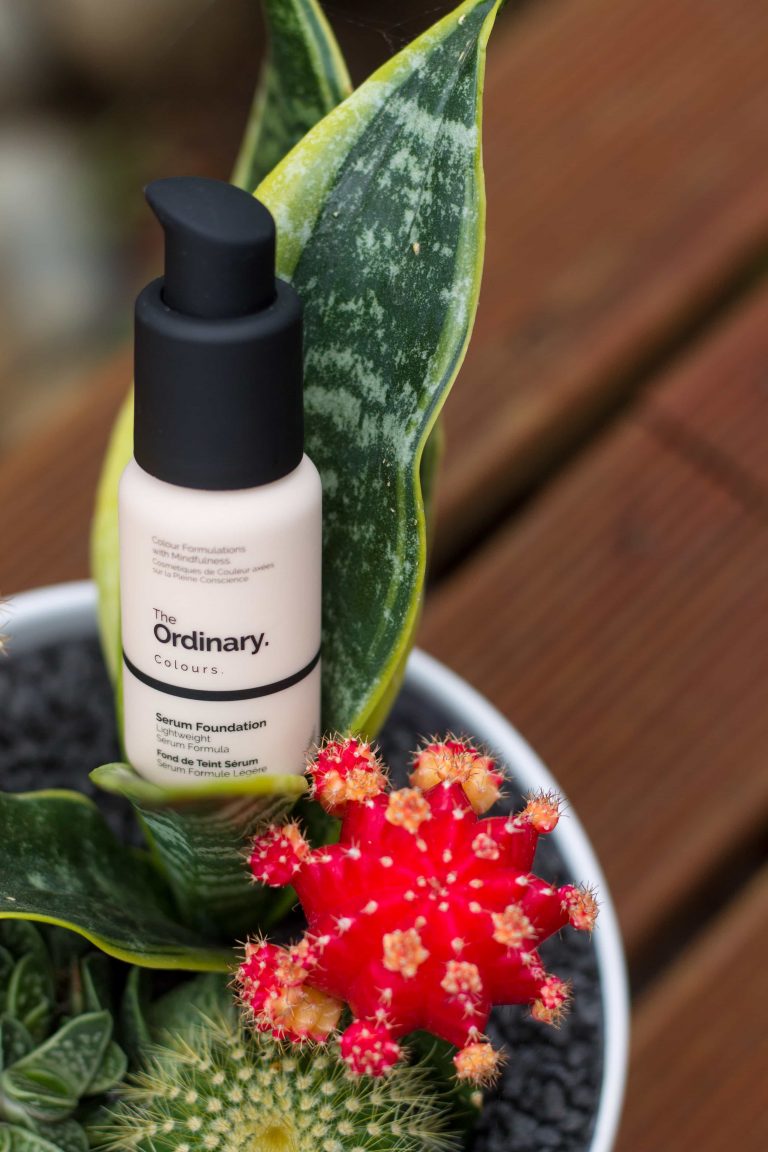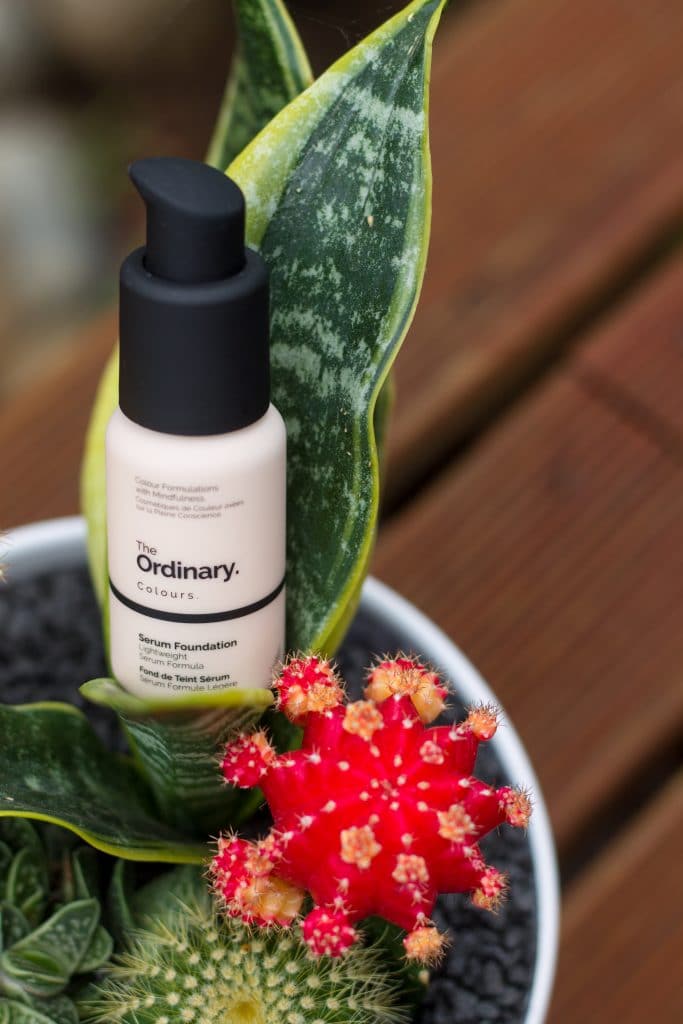 What The Ordinary Colours Serum Foundation claims
The Ordinary 'Colours' range consists of two different foundations. This one ('Serum') and its brother ('Coverage'). Of the two, this Serum foundation is supposed to offer the more natural look. From The Ordinary's website:
"Serum Foundations are lightweight medium-coverage formulations available in a comprehensive shade range across 21 shades. These foundations offer moderate coverage that looks natural with a very lightweight serum feel. They are very low in viscosity and are dispensed with the supplied pump or with the optional glass dropper available for purchase separately if preferred.

The pigments used in this format are treated for a rich, highly-saturated effect. These pigments are suspended in our proprietary spreadability system that allows pigments to look natural on the skin, resist collecting within fine lines and stay on for longer. The foundations offer a semi-matte finish and are compatible with most primers and are designed to work exceptionally well with the primers offering from The Ordinary. "
Note: Deciem (the parent company of The Ordinary) also mention that when sold in the EU this foundations claims an SPF of 15. This is thanks to the Titanium Dioxide in the active ingredients. My box does not mention this so I won't be reviewing that aspect of the foundation. It might be something to keep in mind if you purchase your product in Europe.
Where to buy & pricing
As mentioned, I bought my foundation in store for $12.70 AUD. For those in the US it retails at around $6.70 USD. This is super affordable, even more so than drugstore brands.
You can purchase this foundation online at The Ordinary's website.
What's on the outside – Packaging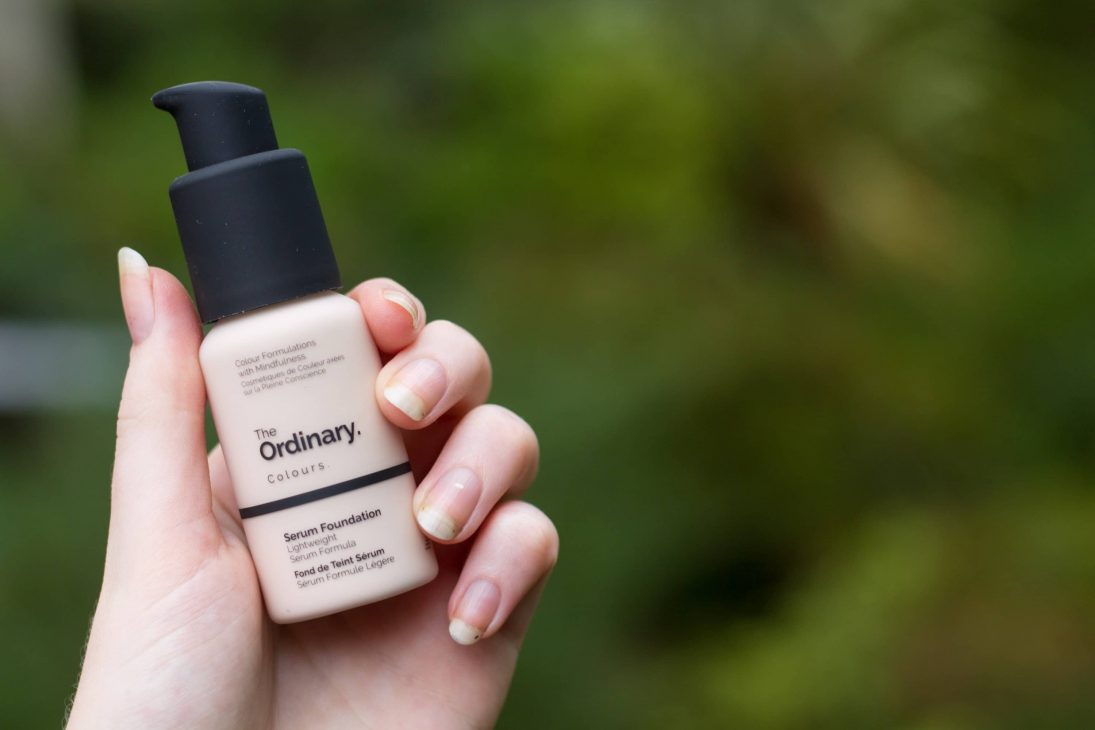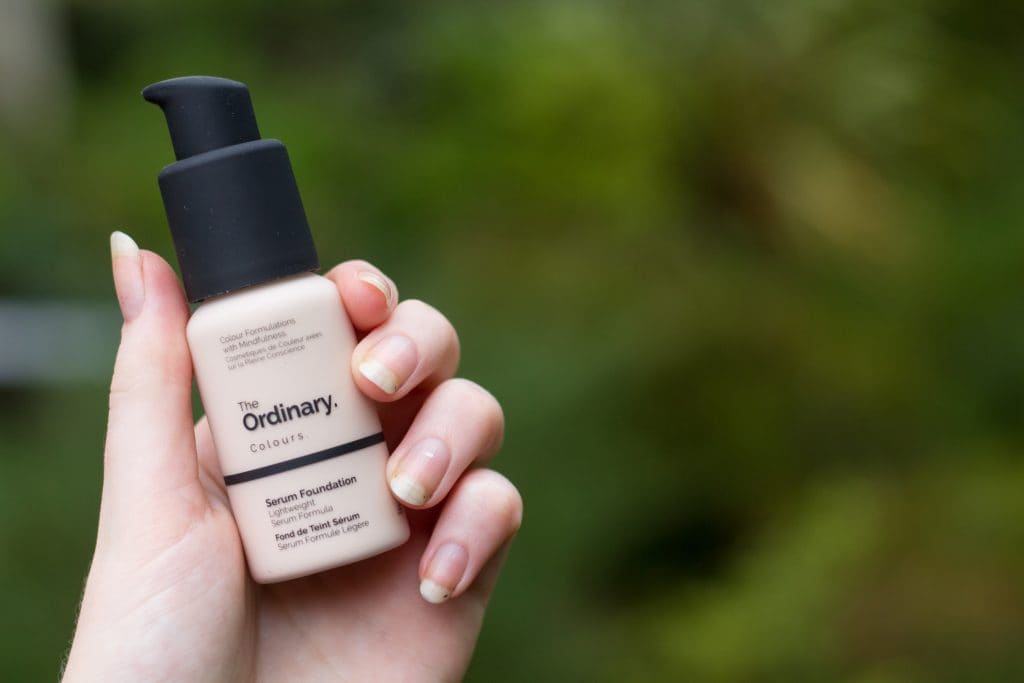 Colours Serum Foundation comes in a standard 30ml/1 fluid ounce sized matte transparent plastic bottle with a matte black pump that is lockable. This pump felt a bit stiff when I was using the foundation, but overall the packaging is very lightweight and extremely travel friendly.
What's Inside – Shades & Ingredients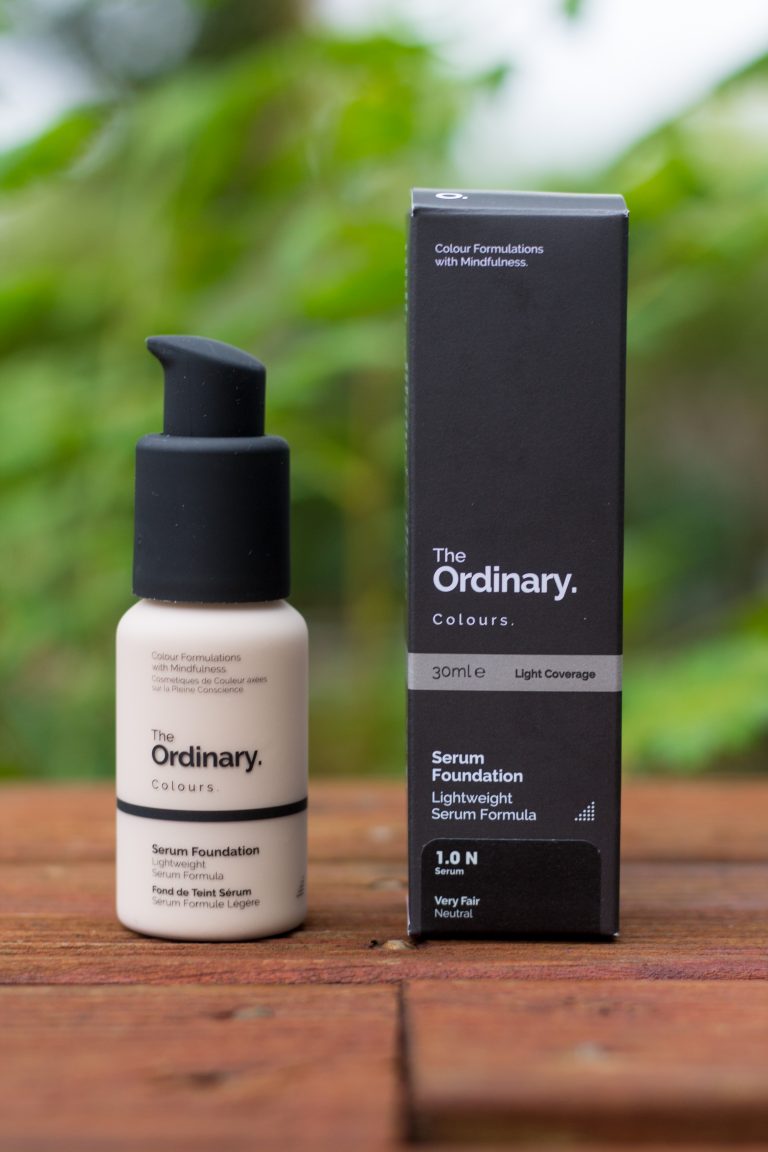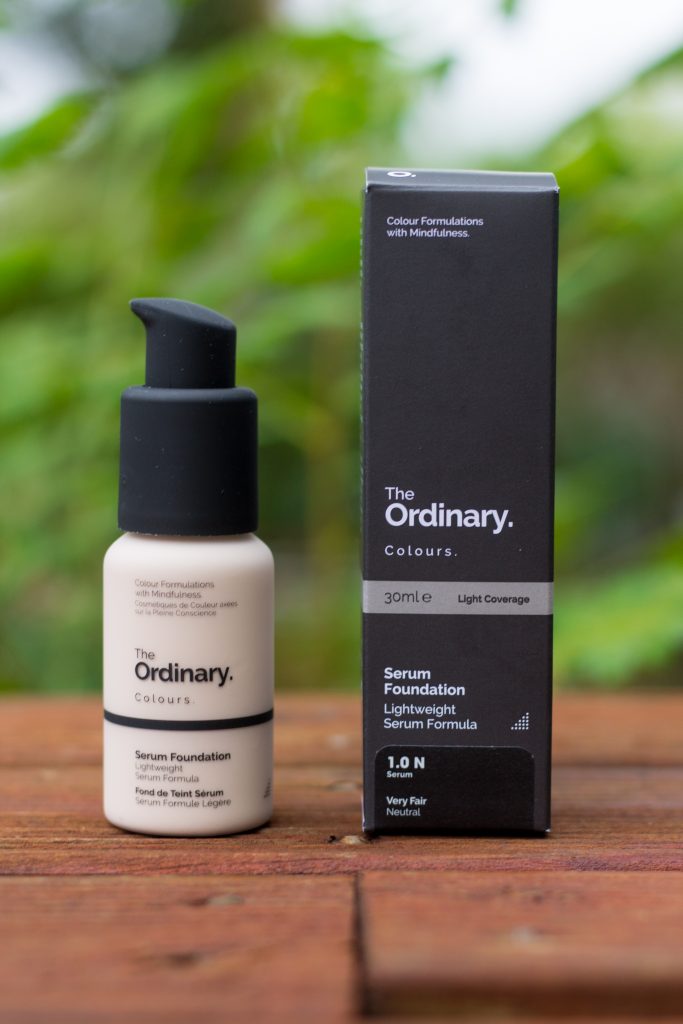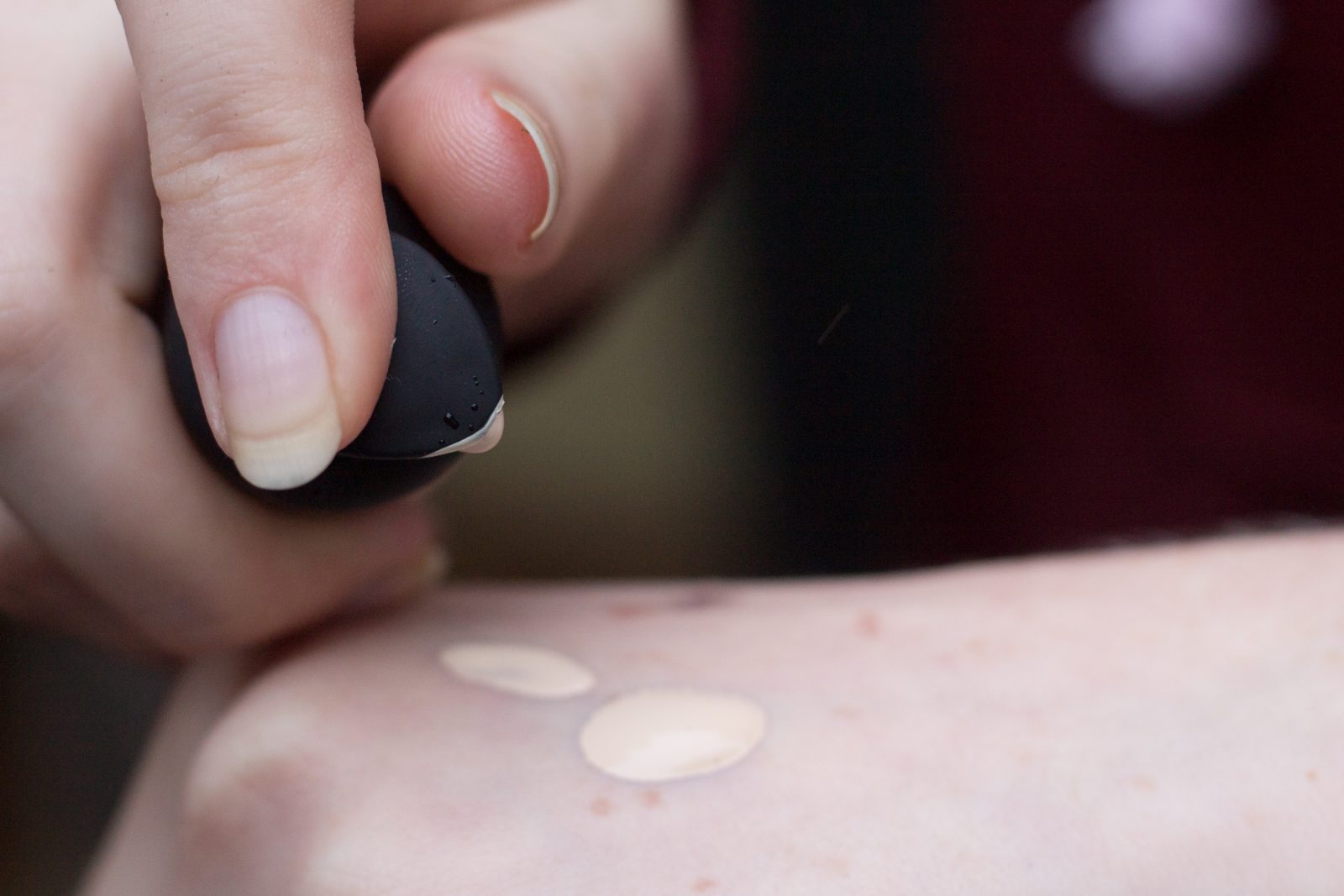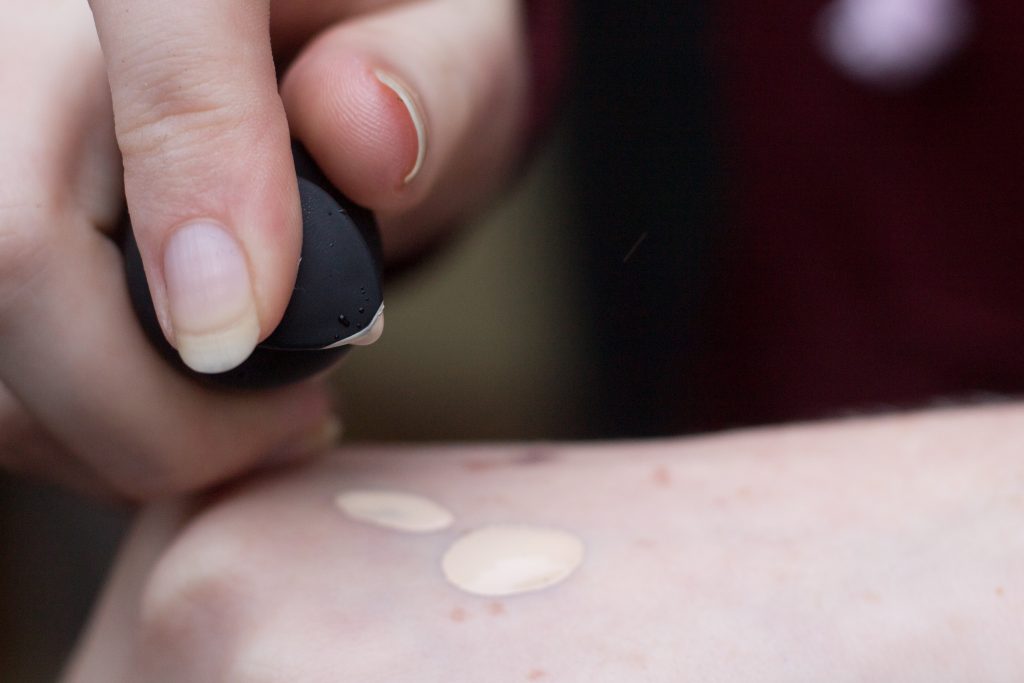 Shade selection
I got the shade 1.0N which is the palest neutral shade they offer. Though I have a lot of pinkness/redness in my skin, I don't like my foundations to mimic this as then it doesn't match my neck/the rest of me. I like a foundation to neutralise the redness. I think this shade leans a smidge light on me but I'd prefer that over it being too deep.
The overall shade range is fantastic, with 21 options for skin tones ranging from the very fairest (myself) to very dark chocolate browns. From The Ordinary's website itself:
"Each foundation format is available in 21 shades. The shades are divided into three categories: 1 for fair to lighter tones, 2 for medium tones; and 3 for darker tones. Each category is then classified further by a second digit from 0 to 3 to indicate depth within each category. Finally, a letter is added to the shade code to identify the undertone: P (Pink) and R (Red) indicate cool undertones for lighter and darker shades respectively; N indicates a Neutral tone; Y indicates a Yellow undertone. …

Three of the shades have an additional letter at the end: S indicates Silver highlights and G indicates Gold highlights; these shades use natural-looking and exceptionally fine dispersions of metallic effect pigments for added highlight. "
Some have mentioned that there are not as many options as they'd like on the deeper end of the spectrum, so that might be something to consider if you have dark skin.
Ingredients
The full ingredients of The Ordinary Colours Serum Foundation are:
Cyclopentasiloxane, Aqua (Water), Caprylyl Methicone, Coconut Alkanes, Methyl Methacrylate Crosspolymer, Trimethylsiloxysilicate, PEG-9 Polydimethylsiloxyethyl Dimethicone, Coco Caprylate/Caprate, Dimethicone/PEG-10/15 Crosspolymer, Cetyl Diglyceryl Tris(Trimethylsiloxy)silylethyl Dimethicone, Dipropylene Glycol, Tocopherol, Polyglyceryl-3 Diisostearate, Polyglyceryl-3 Polyricinoleate, Polyglyceryl-4 Isostearate, Disteardimonium Hectorite, Hectorite, Sodium Chloride, Hexyl Laurate, Dimethicone/Vinyl Dimethicone Crosspolymer, PEG-10 Dimethicone, Stearic Acid, Alumina, Trisodium Ethylenediamine Disuccinate, Phenoxyethanol, Chlorphenesin. May Contain [+/-]: Titanium Dioxide (CI 77891), Iron Oxides (CI 77491, CI 77492, CI 77499), Tin Oxide, Aluminum Hydroxide, Bismuth Oxychloride (CI 77163), Mica, Triethoxycaprylylsilane.
I am sceptical of the coconut alkanes since I broke out while using The Ordinary's Vitamin C Suspension, and these two products have these ingredients in common. But for now, one week into trying this foundation for the first time, I'm doing fine.
Other ingredients to note would be silicones, which some people report to cause breakouts. I personally love silicones (they're a key ingredient in my holy grail sunscreen)
How it applied
This foundation feels like a thick water- they aren't kidding around with the name 'serum'! It's very thin and spreadable. It doesn't feel exactly like those dry oil, silicone-y style foundations either (think L'oreal Nude Magique Eau de Teint, Yves Saint Laurent Fusion Ink etc). It genuinely feels like water or a very light moisturiser and so you'll need to shake it well before dispensing, as per instructions on the box.
This formula wasn't effortless to blend because it's so thin that it became quite streaky, but it came together in the end. I decided to spread the product with my hands onto half of my face, then dab with a sponge to smooth it out. Spreading with fingers prevented the sponge from absorbing the thin formula immediately, and pushed the product nicely into my pores. The sponge then took care of any remaining streaks and excess.
Take a closer look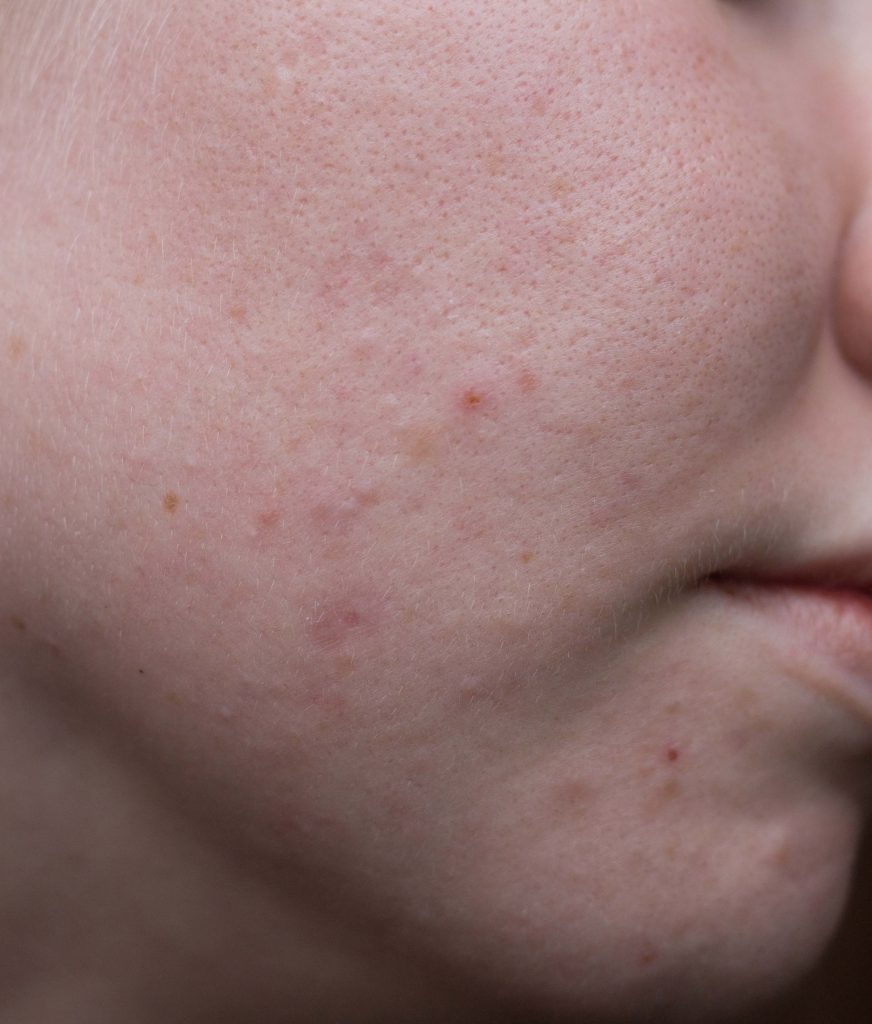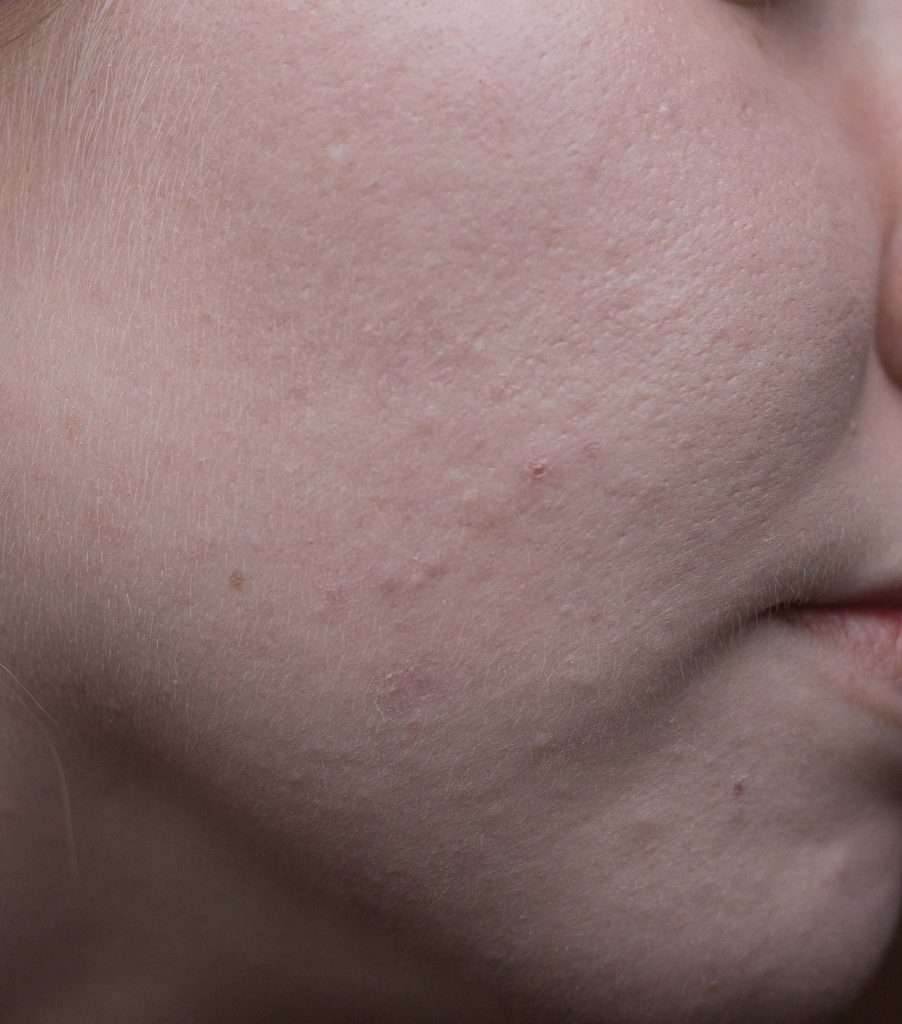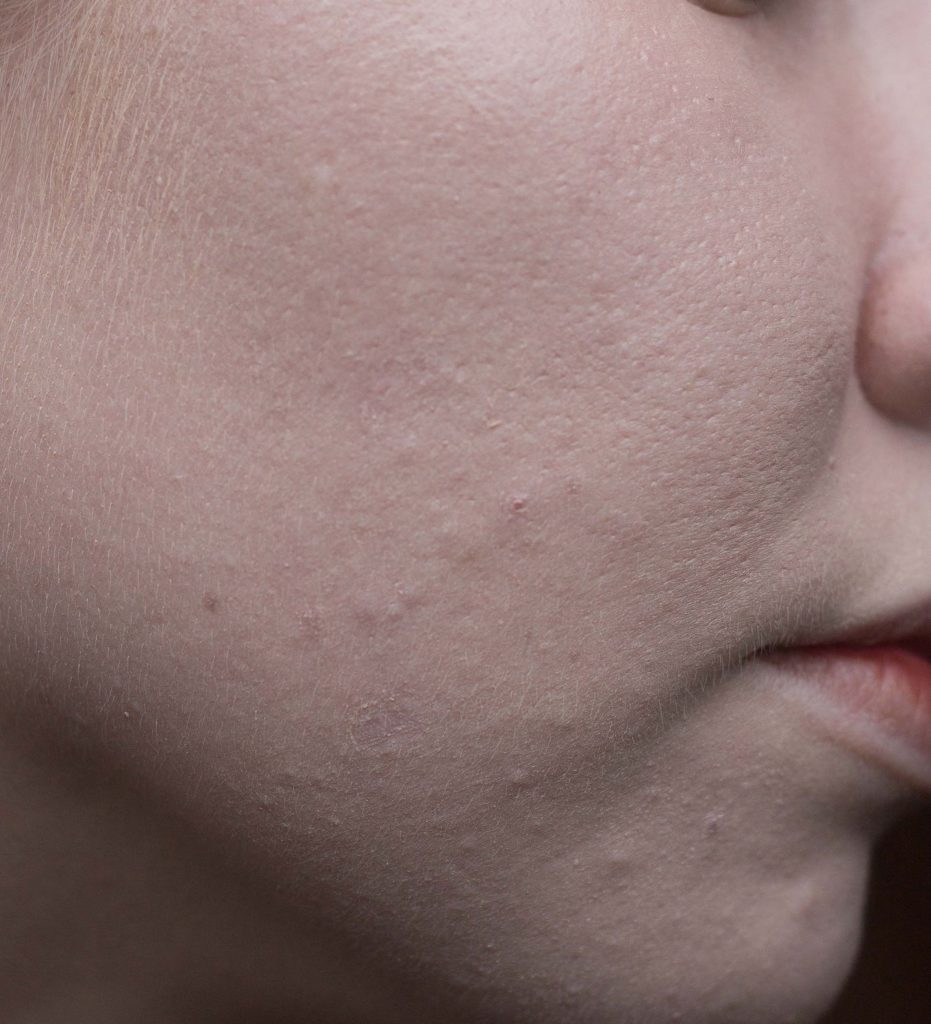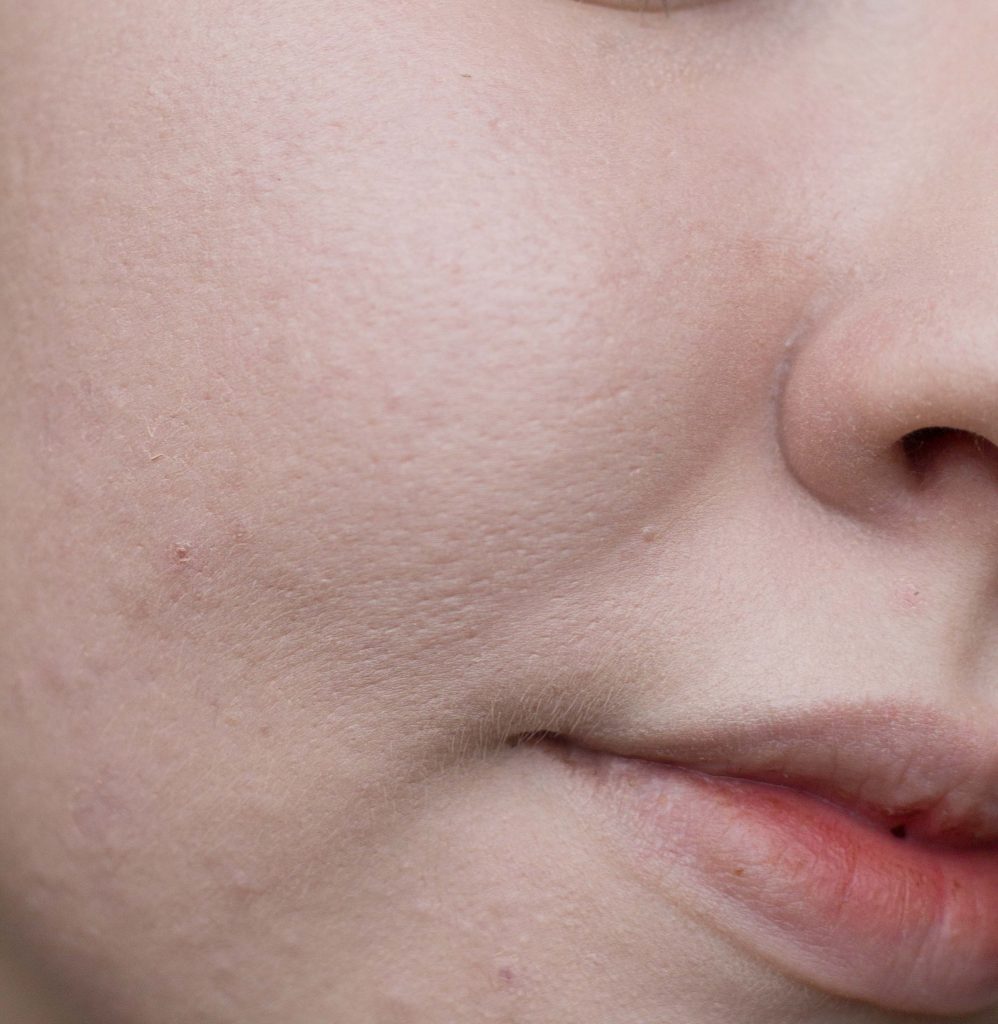 When used with a beauty blender as I did, this foundation looked as if I'd just applied moisturiser with a damp sponge. It had a slight sheen compared to my 'bare' skin (after my hydrating skin care routine). This then dried fairly quickly and left me with a very skin like finish – neither matte nor dewy, just satin. The coverage with one pump on one half (aka. two pumps for whole face) was really nice. It took away a lot of redness and evened out the tone, but I would definitely describe it as light, as you could still see freckles and some pimples peeking through. A second layer took this up to light-medium or medium coverage, while still looking very natural. I don't think you'd be able to build much higher than this.
This foundation sat fantastically in my pores and did pretty well around peach fuzz and dry flakes (which I sometimes take care of anyway with dermaplaning). I feel like this would have looked even better if I had been having a better skin day. It still managed to make my skin look very soft and healthy. I think the trick is to have very hydrated and well exfoliated skin prior to using this foundation.
Once it dried I could really feel no difference between the side with foundation and the side without. There was also no oxidation, so the colour it came out of the bottle was the colour it stayed on my face.
How it wore & final thoughts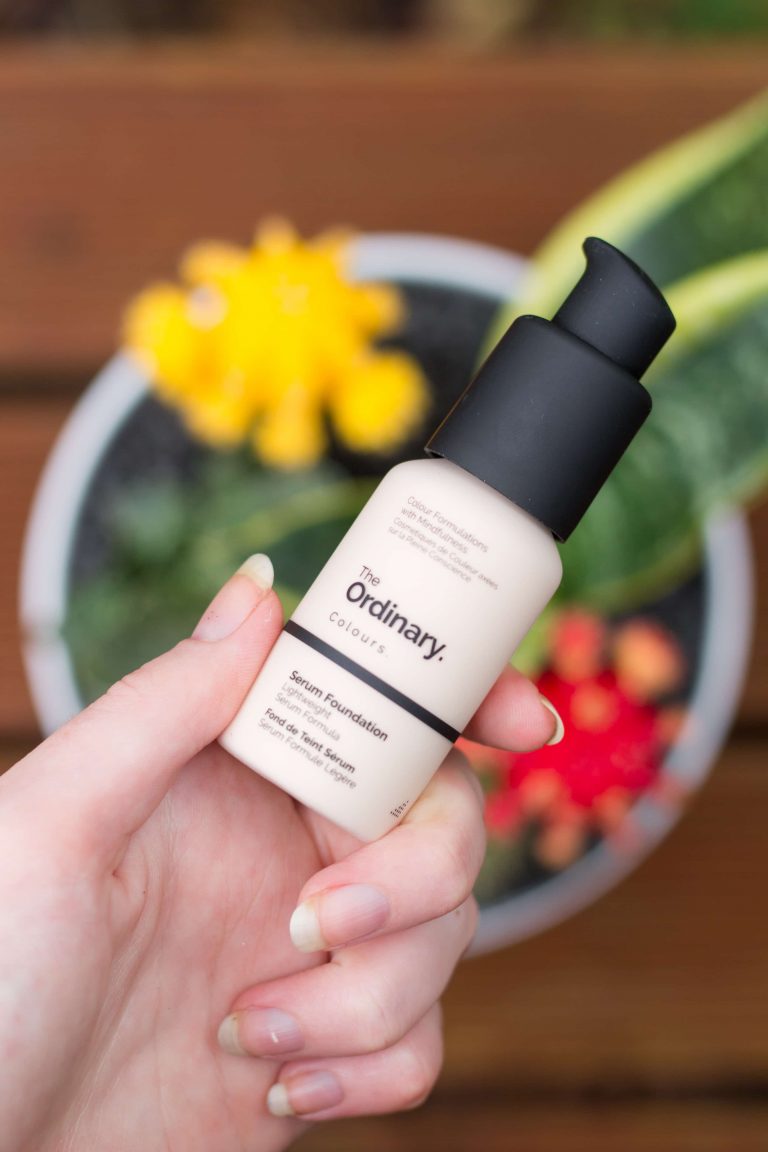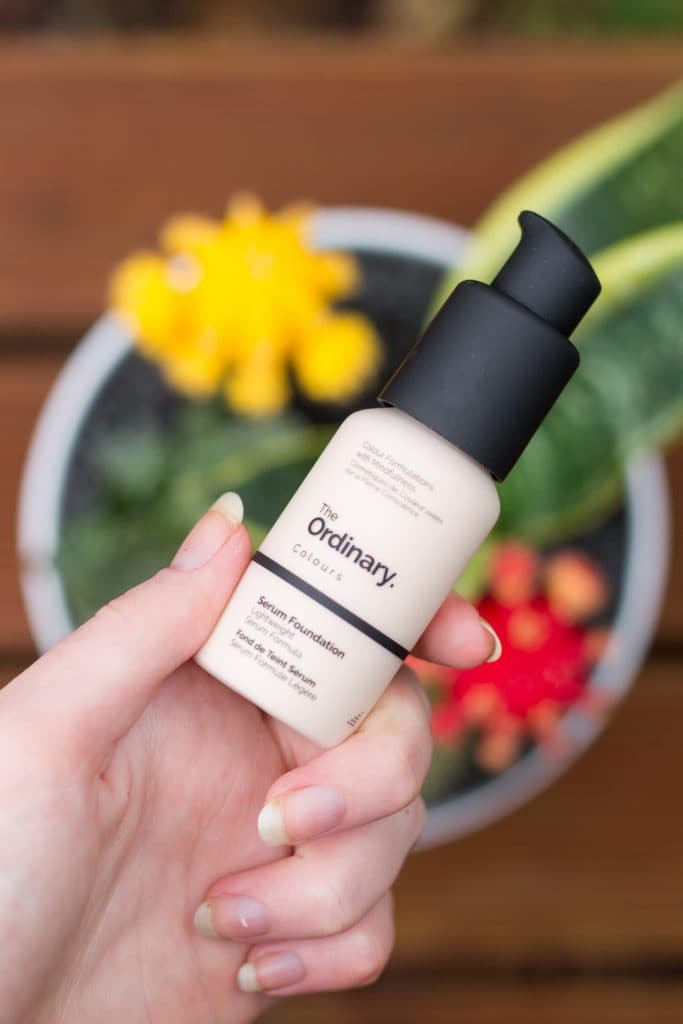 This foundation felt great to wear, being so lightweight it was barely noticeable. While it wasn't super long lasting (6 good hours), it faded in a very flattering and subtle way. There was no extreme flaking of dry areas or pooling up in oily ones, just less coverage by the end of the day. Overall wearing this foundation was a really pleasant experience.
Who is this for?
I'd say this is a great choice for someone who wants to embrace their skin's natural appearance but still needs some evening out of tone and pore filling and who likes a lightweight feel. You probably won't like this is you want a full-coverage, freckle abolishing foundation that lasts 8+ hours of wear. But if you want to look a little more put together without breaking the bank then this is for you!
This will definitely become my new 'everyday'/work foundation for when I do my makeup. It's a great shade for me, quick and painless to apply, and doesn't bother me throughout the day by feeling heavy. I'll most likely be wearing it using two pumps over my whole face, as I don't really feel the coverage builds up enough to justify using twice the product, and that way it'll last twice as long!
Overall, I think The Ordinary Colours Serum Foundation is a wonderful "I'm having a great skin day today" kind of product that I would definitely recommend.